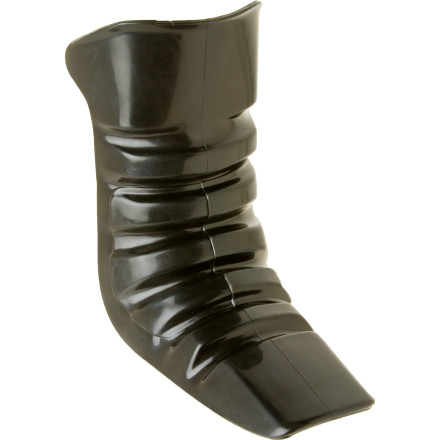 Detail Images
Full Tilt ski boots already have a lot going for them. They're comfy, durable, easy to take on and off, and just look downright awesome. But one of the very coolest things about Full Tilt boots is the fact that you can swap out the tongue of any boot to make it stiffer or less stiff. Buy a FT Ski Boot Tongue that's stiffer (i.e., an 8 or 10 flex), mid-soft (around 6), or softer (4) to customize your boot's responsiveness and performance. Now there's no way there isn't a just-right setup for you.
What do you think about this product?
Have questions about this product?
you can change them can do that with your agent 130 i didnt think so but i can with theese full ti;ts they are killer and they are lighter than yours both my boots are lighter than one of yours and its easy to change the flex !!!
This is a great part about Full Tilts is the tune ability of the boot with the changing of a tongue which just takes a few minutes. Offerings on here are the 2 stiffer tongues. Sometimes its nice to go with the larger size tongue for more aggressive people. I use the 10 for stiffness and the larger tongues on a 25 boot. Black goes with everything.
I just bought a pair of last years full...
I just bought a pair of last years full tilt high fives and i cant figure out how to get the tongue off. Any suggestions?
There is a metal loop that you need to spread apart at the boot connection point. The loop stays on the tongue, use a screw driver to spread one side at a time. Its pretty easy to do, just be easy so as not to break the loop from the tongue. You can't put it back on.