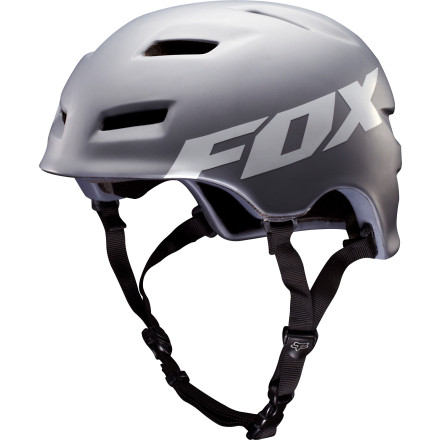 Detail Images
The Transition may look like another skate helmet, but its in-mold technology and EPS foam actually make it closer in relation to the Flux. This means that the Transition is actually lighter than the alternatives, and better suited to street and dirt jumping.
A tough ABS outer and expanded polystyrene core absorb impact and keep your gray matter in the factory case, while 12 vents guide air into and through the Transition for all-day comfort. Fox Racing uses Inset chin straps to anchor the webbing directly into the EPS shell. This improves strength, further reducing bulk and overall weight.
Fox Racing's Transition Helmet passes CPSC safety standards. It's available in sizes S/M and L/XL, and it comes in the colors Charcoal and Matte Black.