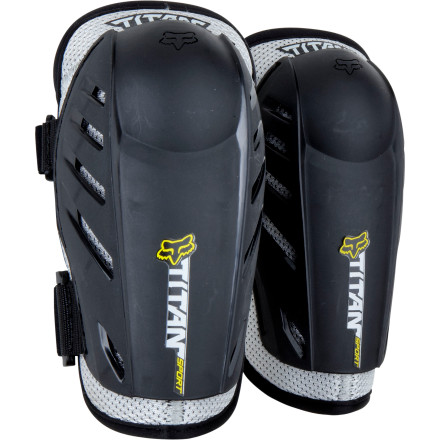 Colors
Description
Always wear protection.
The Fox Titan Sport Elbow Guard combines simplicity with smart design for maximum protection and comfortable fit. The tough hardshell design lets you throw an elbow into any number of trees, endangered and otherwise, without ending up in the ER, and the combination slip-on/strap-secured design keeps the Titan where it belongs without constant adjustment.
They are comfortable while very protective!!! I almost forgot they were on my elbows when I got back in the car!!!