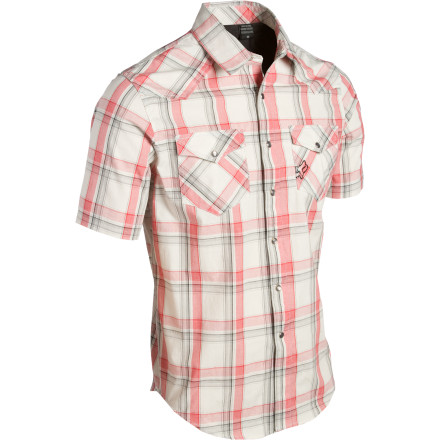 Detail Images
You know what they say. Don't dress for the job you have, dress for the job you want. Unless, of course, the job you have requires a uniform, in which case you may no longer have a job at all. Oh yeah, this is the Fox Racing Men's Hunter Woven Shirt. Enjoy.
What do you think about this product?
Have questions about this product?
This really is a nice shirt with the exception of the stupid looking ego-manic embroidered design on the back. Who are the assholes that think this shit up?
Im way too old to want to be a walking billboard. Especially when the text is so stupid it has to go on sale to sell. When I ordered MY shirt they had two pictures of the shirt. Front and Front, simple oversight im sure. OOPS, cheers to the folks at Huck for their simple return procedure