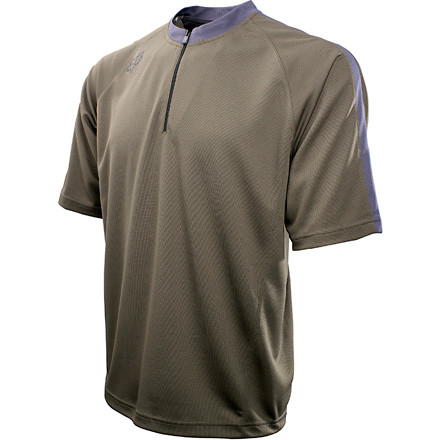 Detail Images
Great "Basic" Bike Jersey
No frills just a good quality jersey that fits nicely and does what it should. Large fits me perfect at 6'1" 185 lbs. The greens is a great color and the fabric seems to breath well yet not feel like the wind is just blowing through it.
i thought this shirt was great. it looked good so i could wear it out and it would look just like a normal shirt(with a pocket in the back) and when i rode it out on the trail it was breathable and when it got a little hot id unzip it for a bigger breeze. i would wear a wife beater under it on the colder days and it worked great till i lost it after i lost it it didn't work so good.
Great shirt super comfy killer color and a great deal
L is 40 - 42 inch chest, I find it fits well, nice and loose, and wicks moisture well. I like the plain look as sometimes I don't feel like sticking out too much on the trail. Overall, the shirt is an excellent value especially if you buy a couple things (free shipping) or you happen to pick it up on chainlove.