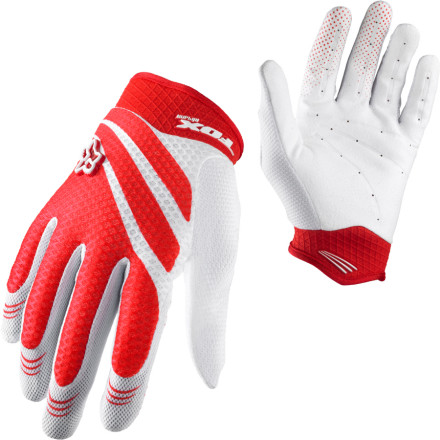 Detail Images
Very nice gloves at a great price...love doing business with these guys!
, ☃bcs_badge_alumni_label☃
Fox Gloves
The thing I like the most about these gloves is that they are lightweight and not too hot. I also like how the seams are placed in areas so they don't rub and wear out. Excellent gloves.
I like these gloves even though they are on the thinner side. They dont have much padding, which is what I like about them, i dont like padding I like it to feel like im not wearing gloves even when I am. I wear long finger gloves year round and these would make great summer gloves too. For the price buy two or three and alternate if you are worried about durability.
If you were making a movie about mountain biking and needed a prop that appeared to look like mountainbike gloves than these gloves would do you just fine. Although if you needed actually gloves that have padding and hold together longer than a few months than I would definitely advise against buying these pieces of crap