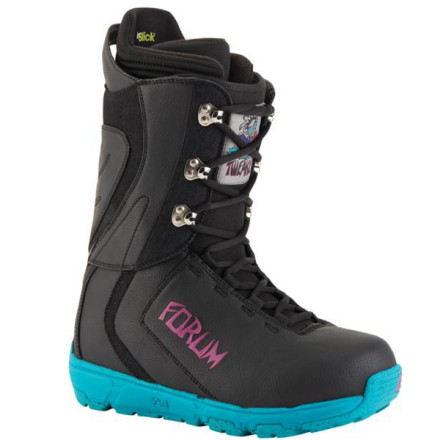 Sweet but firm, this boot love your foot while keeping your heel in line. Size fits true. I got the brown/orange/red... go tweaker.
Going to town in my tweaker brown
If you like comfort and flexibility then this is your boot. Well, I mean you still gotta buy them. I suppose I could have worded that better.
Just got the Tweakers from Zombie board Shop. They are the most comforting boot I've had on my feet! Theres no worries about staying warm this winter! I have had the Burton Driver X's and even though the driver x's are decent they are mad $$$$$! i think that these Tweakers are worth way more for the $$. I can't wait to ride! Snow is on the way!!!
Are the liners for the Tweakers heat...
Are the liners for the Tweakers heat moldable? They are Forums level 2 liner, but I cant seem to find the answer anywhere. Forum makes no mention of it on their website, which may mean they are not....??

ANSWER: Just heard back from Forum directly and they informed me that the Tweaker IS heat moldable.
All the boots in the line are heat moldable .