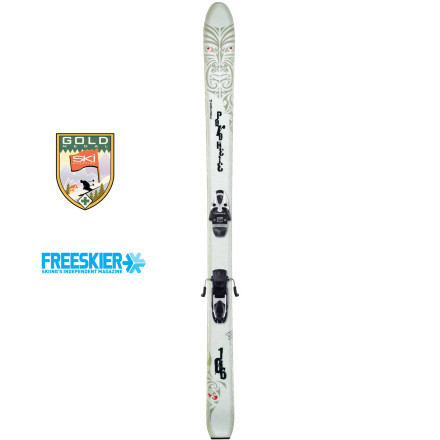 I purchased some 190's this fall, slapped some dukes on them and have been totally digging them (I'm 6'2" 205). Usually a tele skier, so AT seems like cheating with these. Very predictable in a wide variety of backcountry conditions. A couple things... I guess I'm used to a bit more sidecut because the first time on a groomer I tried to lay into these like a ski racer to see how they carve. Fell right on my side! Had to carve more conservatively to feel stable. They like to point downhill and prefer smeary/skiddy turns in the steeps. Excellent dampness, did not feel too noodly. Also, the wood core and bases seem bomber, but watch out with those cap skis! Had 2 friends compress edges and the ski was basically toast.
Hey, I'm looking at buying a fatter pow...
Hey, I'm looking at buying a fatter pow ski and am not sure whether to go with the fischer porohete or the volkl kiku. i'm an advanced aggressive skier that skis anything and everything. Any suggestions will help!
I would recommend the Kiku over this fischer ski, but the ski I would recommend is the K2 ObSETHed. It's about the same width as these two skis you are looking at, but it has rockered tips and tails for great performance in all conditions. The ObSETHed is just a super good all around ski that you could really take advantage of. They actually cost less too!
I rode these last winter in Whistler, Baker, Jackson, Idaho, BC interior. Mostly lifts, some skinning. I am 6'1" 195#.

They have held up well, however they are SUPER flexy. Also, despite their 106 waist they like to catch their nose in the pow at speed, esp in crusty situations. Check out how the sidecut comes to a quick shovel towards the tip. Definitely have a speed limit, which turns into a nasty tomahawk. Also, hard to scrub speed as they like to get on an edge instead of smear/slide.

Had a lot of fun on em but would not buy them again and I'm REALLY looking forward to getting on something stiffer and better shaped. Maybe a 4FRNT EH 186 or similar.
Have had 3 sets of these great ride on the groomers of the hook in the woods of Vermont- quick agile