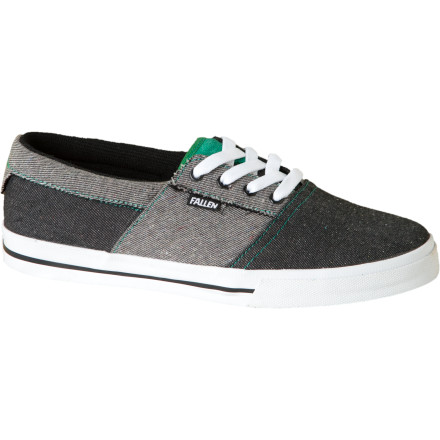 Detail Images

Community Images
Put in work with the Fallen Coronado Skate Shoe. It all starts with a single push and, with determination, you will transform into a hill-bombing, tre-flipping, stair-gapping street assailant. Although the journey to glory is laden with pain, tears, and swollen elbows(swellbow), it's all worth it. In the center of the mix there is the Fallen Coronado Skate shoe.
Fallen x LRG Coronado Shoes
These shoes are ideal for board feel or just chillen. Good lo cut suede vulc's - love them shits.
are these good shoes? and do they actually...
are these good shoes? and do they actually look good when you wear them?
These shoes are awesome! Very minimal padding, which ensures killer board feel. I've been skating in mine for a few weeks and couldn't be more stoked. They look great on foot. Not too chunky looking. If you like a low profile shoe, you won't be disappointed.