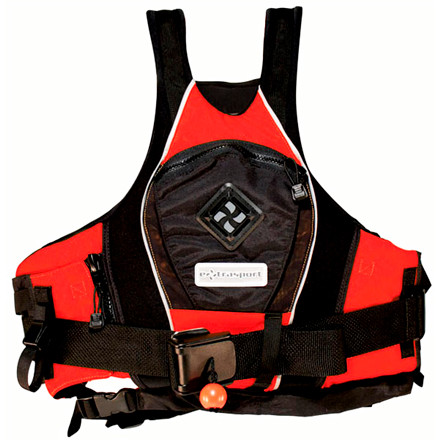 The Extrasport Pro Creeker Personal Flotation Device uses an easy-adjust system and gliding foam panels for un-restricted movement on the water, and in case you or someone else needs a hand, this jacket also has a Swiftwater rescuer system. The detachable US Coast Guard-approved belt ends up being a priceless addition to this jacket when you find yourself in a dangerous position. The GlideFit layered-foam panels use different thicknesses to boost comfort while the RetroGlide system lets you adjust the fit from the side panels instead of hindering the shoulder straps with rigid buckles. This type V jacket works for guides and recreational paddlers.
What do you think about this product?
Have questions about this product?
I really liked the design of this PFD gave me a lot of arm room and was very comfortable. BUT, The zipper on the front pocket broke on the 3rd use. This was unfortunate since I liked it a lot. I am going to spend the few extra bucks and go for the quality astral greenjacket for my next pfd purchase
good rescue vest for us big guys
Well designed & constructed, but biggest size still a bit tight on my 52" barrel chest. One of the few rescue PFDs big enough to fit a Sasquatch like me. The thick front pad takes some getting used to at first, but on the river you forget about it, and the extra flotation would be well worth it in a rescue situation. Good arm mobility. Front pocket is handy. Comes with a clip-on whistle on lanyard, nice touch but not near as loud as fox 40! Rescue belt stays put until you want it to leave, easy to re-attach.