The Illustrious Heritage & Traditions of Gaper Day

As the white cloak of Ullr slowly recedes from beloved ski resorts across the lands, the faithful gather one last time to celebrate the bounty of winter and bid farewell to another season.
All hail Gaper Day!
A ritualistic observance across ski areas nationwide, April 1st, or perhaps the last day of lift operations at your local resort, is oft marked by the prevalence of fanny packs, fluorescence, questionable amounts of beer, costumery, and boots of the rear-entry variety. It is a time to reminisce and honor the passing of winter while enjoying a few, final slushy turns.
Commemorating the lines conquered, cliffs dropped, and friendships forged in the mountains, skiers and snowboarders alike gather together to fire up the grill and crack open the cold ones. Skiing atop grass, rocks, dirt, and/or water is advisable.  Come all ye faithful and bring your 210cm skinny skis, your monoskis, your snurfers, your snowblades, and shot skis.  Prepare yourself for visions of enthusiastic winter worshippers clad in denim, sequins, spandex, neon, faux fur, bare skin, and the occasional gorilla costume.
But what does 'gaper' actually stand for?
Guaranteed. Accident. Prone. On. Every. Run.*
*Acronym obtained from a dubious source on the world wide web.
Gaper Day is simply a time to laud your inner tourist, the beater deep inside, and the fashionable yet no longer functional fluorescent unisuits of decades past.
The origins of gaper day are hazy and nearly impossible to determine with any historical accuracy [we blame all the alcohol consumption]. Gaper day likely began in the winter of 1971, when one-pieces were the norm and it was simply called snow dancing.  We will continue to research this, but in the meantime, what better way to illustrate the cultural nuances of Gaper Day than to consult our trusty Gearheads?  We wish you the happiest and safest of Gaper Days.  Let the making of merry in the mountains commence!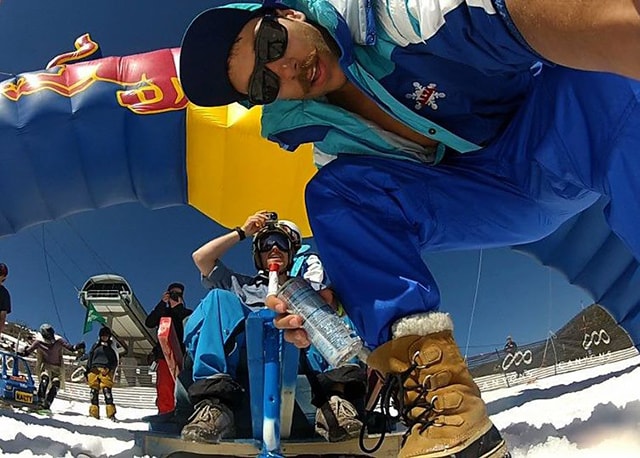 Alex Degnan celebrates the Red Bull Schlittentaging in a pair of Sorel Caribou Boots.
—
Kayla Weiser opts for performance and function with the Black Diamond Stiletto Telemark Boot, paired with a vintage jacket and spandex. Kayla's dog Camber is also fully prepared for the festivities and sporting the Burton Beeracuda. (Note: no dogs were intoxicated during the creation of this article).
—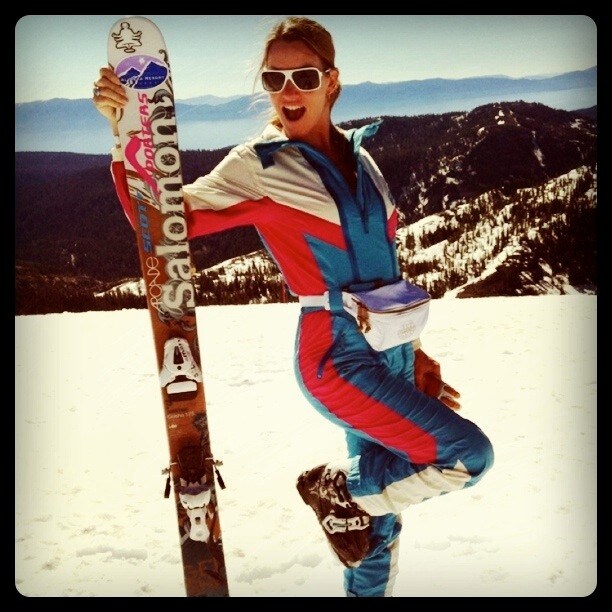 Backcountry.com Athlete Elyse Saugstad makes a guest appearance with her Von Zipper Stache Sunglasses.
—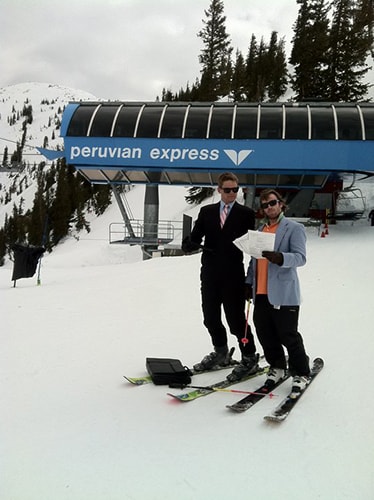 Gearhead Pat Guinn takes business casual to new altitudes.
—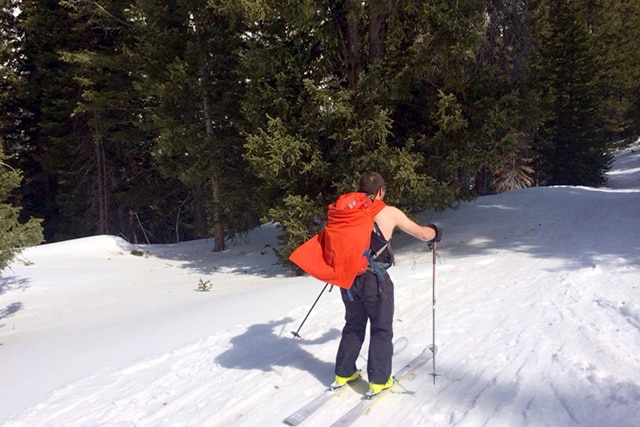 Though it doesn't appear Gearhead Bill Porreca was celebrating Gaper Day with his Patagonia R1 Fleece, he blends right in.
—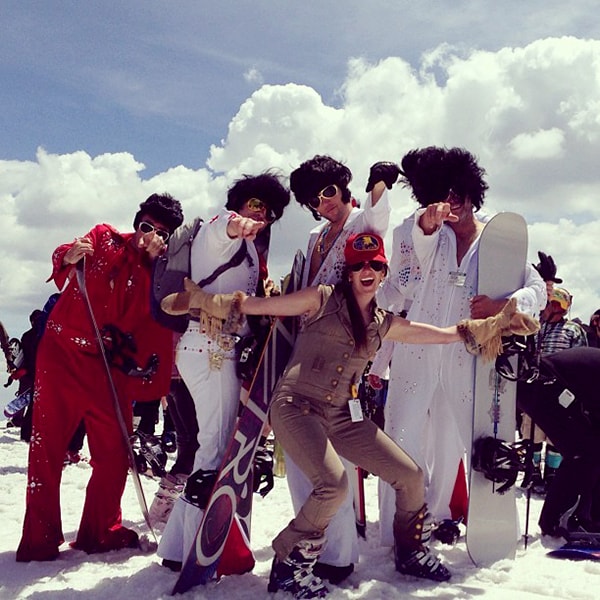 As a former Gearhead, I, Lexi Dowdall have also partaken of the joys of Gaper Day. The Astis Da Gama Mitten pairs up nicely with a vintage jean onesie and a quartet of Elvi.
—
** Backcountry encourages drinking responsibly and safely during gaper day revelry.
Gaper Day Gear List
Burton Beeracuda
Jammy Pack
Neff Brodie Sunglasses
Discrete Pragma Snapback Hat
Volcom Kiss Fleece Hoodie
Tecnica Vinil Moon Boot
Skullcandy Air Raid Bluetooth Speaker
Quicksilver McGavin Trucker Hat
Connect With Our Expert (Gaper) Gearheads
Don't be fooled by their capes and onesies. Our Expert Gearheads can provide you with top notch advice on the latest and greatest in winter gear. Connect with the Expert Gearheads featured in this article:
Shop
Related