How to Choose Snowboard Bindings
Bindings are often the most-overlooked piece of gear, but finding the right ones can take your setup to the next level in terms of comfort and control. Here are some things to consider when picking out your next pair.
Flex and Materials
The flex of a binding determines how effectively it transfers energy to your snowboard. Stiff bindings deliver the powerful feel and lightning-quick response preferred by many all-mountain riders but can be slightly less comfortable due to their lack of give. Softer bindings flex a little more which is great for tweaking tricks or comfy cruising, with the drawback of slower reaction times that can feel somewhat sluggish at higher speeds.
To dial in the stiffness of different designs, binding manufacturers use a blend of various materials in specific areas—polycarbonate is one of the most common, often reinforced with fiberglass/carbon fiber to achieve a particular flex pattern. High-grade aluminum is another popular construction material. The plastic vs. metal debate has inspired plenty of strong opinions and passive-aggressive marketing campaigns over the years—just remember that all reputable binding companies put a ton of research and engineering into their designs to make them as strong and lightweight as possible, and most back them up with a solid warranty.
Baseplates and Cushioning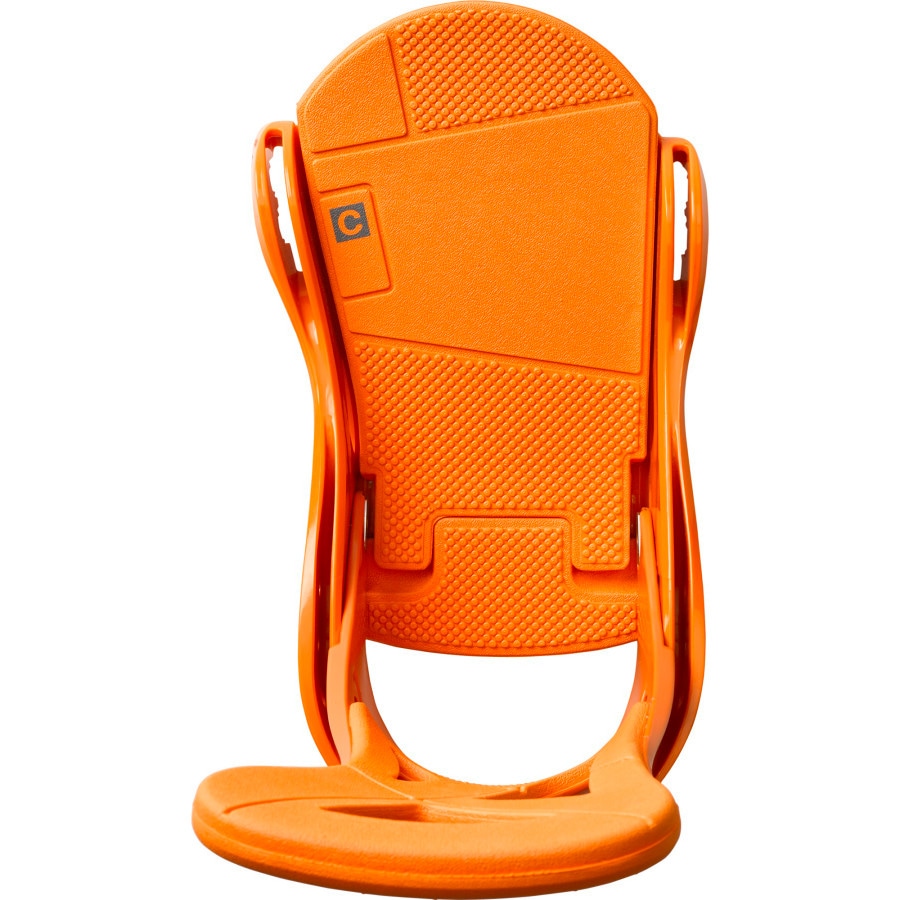 Many binding manufacturers are reducing the amount of rigid materials in their baseplates in favor of adding cushioning materials like EVA or urethane. This allows your board to flex more naturally from tip to tail, with less of a "dead spot" than you'd get from bindings with bulky, rigid baseplates.
Most bindings also offer shock-absorbing elements (gel pods, air pockets, foam, etc.) built into the footbeds to help lessen impact from flat landings or choppy conditions. As you might expect, more expensive bindings tend to come equipped with the latest damping technology and higher-end cushioning materials.
Highbacks and Straps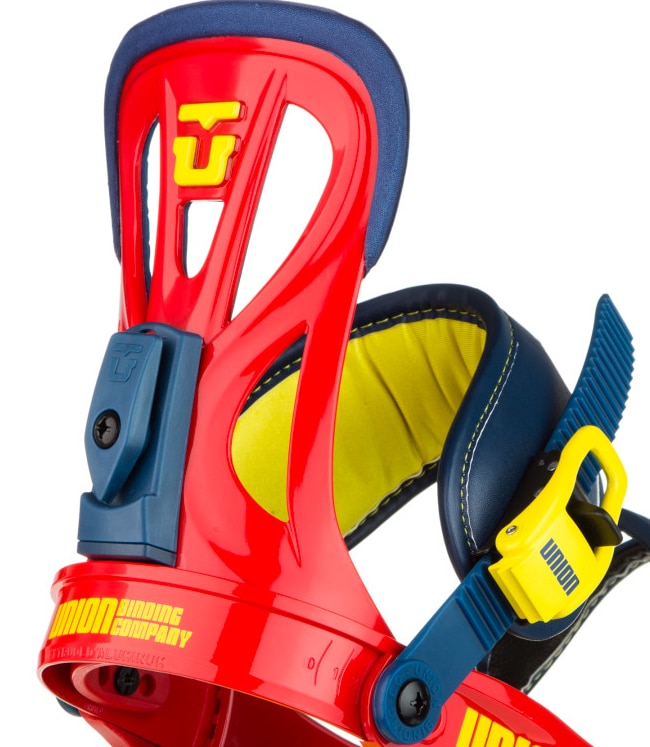 Besides the area underfoot, straps and highbacks are the main points of contact with your boots. Altering the flex and shape of a highback drastically changes the way a binding feels and rides, even on identical baseplates. Some companies produce bindings with reclining highbacks designed to prevent you from having to strap in every time you get off the lift—just slide in your boot and lock the highback back into place. However, reclining-highback bindings are often heavier and bulkier with more moving parts. Many riders also find standard bindings more comfortable and better-fitting, which is why most binding companies stick with the traditional strap-in design.
Different straps tend to complement the intended use of a binding—softer and cushier straps for freestyle, stiffer and more responsive straps for all-mountain and freeride—and they get increasingly comfortable as you go up the price scale. Top-shelf models often have cored-out ankle straps to eliminate excess weight and conform to the shape of your boot with no pressure points.
Video Transcription
Whether you're sliding rails or surfing snow, choosing a snowboard binding that fits properly and aligns with your riding style is critical for good times on the hill. The most common type of snowboard binding uses the time-tested improving strap-in system. These bindings usually feature two straps, one for your heel and one for your toe. The straps can be ratcheted down for a bomber hold and a snug fit. Some bindings use a rear-entry system, which features a high back that can be hinged down, allowing you to quickly step straight into the binding.
For riders who prefer comfort and convenience, a rare entry system can be a good way to go. Like snowboard boots, snowboard bindings have a flex rating that ranges from very soft to very stiff. It's important to make sure the binding you choose has a flex that's consistent with your riding style as well as the flex of the boot you plan on using. If you spend most of your time in the park, you'll want to look for a binding with a softer flex. The softer flex offers greater maneuverability and more forgiving landings.
If you're an all mountain rider who likes to sample a bit of everything that the mountain has to offer, check out bindings in the medium flex range. These bindings will provide a good balance of flex for park sessions, as well as the responsiveness needed for free-riding. For powder snobs, cliff hucking, and big mountain lines, you'll want a stiffer binding and a stiff boot to match. The stiffer binding will enhance responsiveness and improve the transfer of energy from you to the board.
Snowboard bindings will also have a size designation like small, medium, large, and extra large and it's important to make sure the size you select is a good match for your boot. Keep in mind that sizes are not consistent across brands so you'll want to check the size chart to make sure the binding you select corresponds to your size of boot. An ideal binding fit will secure the boot without any extra play but will still allow the boot to flex properly.
Like boards, bindings have a range of mounting options and hold patterns and you'll want to be sure the bindings you choose are compatible with the board you plan on mounting them to. The most common disc patterns are the four hole, the channel system, and universal discs that provide compatibility with just about any board.
If you have any questions about finding the ideal snowboard binding for you, be sure to call in or chat with the expert Gearheads at Backcountry.com.
Related
Shop