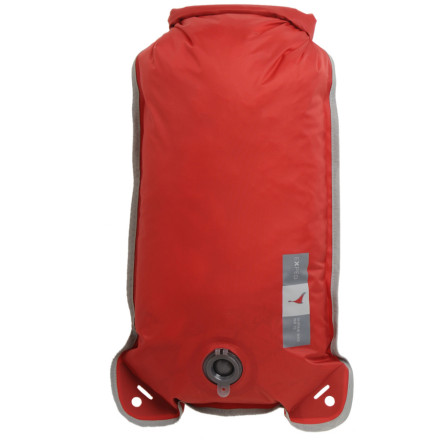 Whether you're floating on a river or hiking through wet weather, protect your gear from the elements with the Shrink Bag WB from Exped. Exped constructed these compression bags with durable 201D waterproof nylon and welded seams to keep your most precious gear bone dry. To close the bag and seal out water and dirt, just roll down the top portion three or more times and then fasten the buckle. Then adjust the air valve and squeeze out any extra air to improve packability and puncture resistance. The bags can also be used as inflatable pillows at night for added convenience, and while they're meant to help protect gear from weather and elements, they are not intended for submersion under water.
What do you think about this product?
Have questions about this product?
Kaj shows the features of the Exped Shrink Bag WB. This is a durable, waterproof (though not submersible) stuff sack with a purge valve to help get all the air out and reduce the size of the package to a miminum.
I purchased this bag to pack and store my motorcycle rain gear. The Red 15 Liter size holds my large size armor re-inforced rain jacket, rain pants, and boot covers. I was able to take the air out of the bag with the valve and now it packs all my gear in half the space. Fits in my saddle bag and left me some room for more gear now. I am sure it will work perfect for my use.