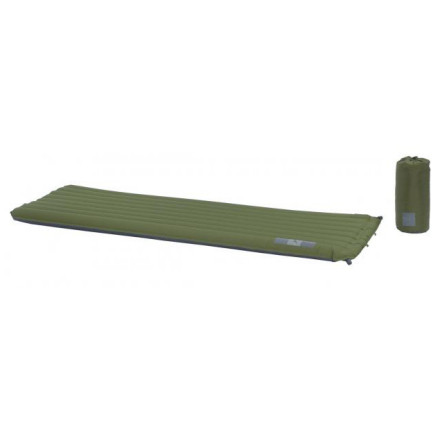 What do you think about this product?
Have questions about this product?
This review is for the 7 regular:
I needed a pad that folded in half before you roll it up (which this one in regular size does), packed width is a factor for me. Was very comfortable, I could roll onto my side and my hips and shoulders were kept well off the ground still. The bit of foam in the pad adds comfort, and insulates really well. The foam would also make life better if the pad developed a leak, and you ended up on the ground. Does include a field repair kit. On the tag, says it is rated to 1 degree F. Self inflates for the most part, needs a bit of air to finish it off.
for the 7 regular what is the dimensions...
for the 7 regular what is the dimensions when its packed, length and diameter
Best Answer
I have a synmat 7. It has the same dimensions. When folded into thirds and rolled up it packs down to about 8.5" tall x 4.5" in diameter. Here's a link to expeds spec page on the comfortfoam mat. Hope this helps.
http://www.exped.com/exped/web/exped_homepage.nsf/b43HomePageE?openframeset
6x12 for the standard, 7x14 for the DLX