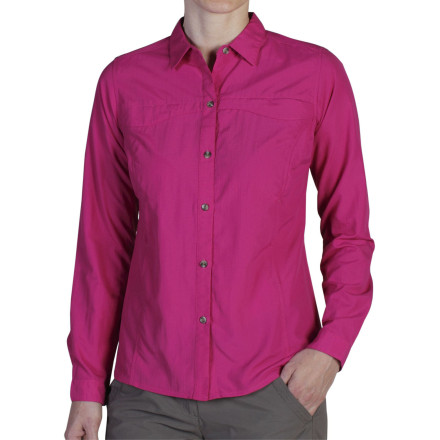 Get stoked for your India adventure and make sure you have a few colors of the ExOffico Women's Long-Sleeve BugsAway Breez'r Shirt safely stowed in your pack. In this breathable button-down, you'll stay safe from tiny pests without getting overheated. Long-sleeves not only save your skin from bug bites and harmful UV radiation but also demonstrate your awareness of cultural sensitivities to showing a lot of skin. Flow Thru ventilation keeps you cool whether you're squatting for a snack or strolling through a bazaar with thousands of your new best friends.

Nylon, Insect Shield technology
Repels mosquitoes, ticks, ants, flies, chiggers and midges
Flow thru ventilation system
1 zipped security pocket, left chest
UPF 30+
Insect Shield lasts 70 washes
What do you think about this product?
Have questions about this product?