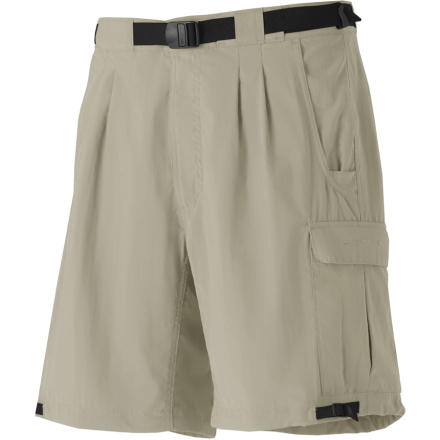 Detail Images
My husband LOVES these shorts. But, as it seems with all good things, they have been changed. They are no longer making these in the shorter length. I just purchased two of the 'old' style because my husbands hates the new length. These are his favorite. I highly recommend them. Whatever makes my husband happy must be good ... ha,ha.
Good lightweight short / trunk. Relax fit inner mesh is better than too tight. I dislike the belts on each leg, unnecessary danglers and plan to cut them out.
When I add this item to the cart, why...
When I add this item to the cart, why doesn't it reflect the 50% off price???

Ex Officio Amphi Short - Men's
Item #EXO0264|43 in Stock – Ships Wicked Fast

On Sale: $27.48 - $54.95
50% Off, Regularly: $54.95
they are not 50% off as of now...so I dont know. maybe they were updating things when you were trying or maybe the only had one pair on sale some tiems that happens.
Got these on a rippin' deal but they ended up being the wrong size. I gave them to my son and he absolutely loves them. they're his favorites for sure! They move extremely well, don't crank anything up that's not suppose to be cranked and the material is really nice. Great if you're turning into an amphibian or just hanging out.
I like like Ex-officio product line, they make very nice stuff.