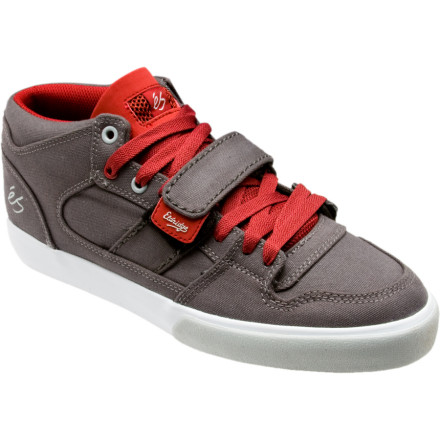 Detail Images
I picked these shoes up maybe about six months ago or so, and though they aren't a daily wear for me-I own too many shoes-they are holding up fairly well. They have dirtied a lot, and absorbed the color from the cuffs of my jeans, but man, these shoes look amazing still, they just have SO much character now. No tears or broken seams.
They for sure fit about half a size big, I didn't size down, and when I first tried them on I thought, "man am I glad I didn't size down, these fit pretty nice," but once they started breaking in, they became much looser on my feet.
These shoes are amazingly comfortable, the footbeds are cush, and sides have a lot of free movement in them, I absolutely enjoy them, BUT these shoes are on the heavy side. Every time I switch from some of my much lighter shoes to these it takes me a moment to adjust my walking.
These are some of my favorite looking shoes i have, i love them. But within a month of wearing them just around town the sole had ward like crazy, the shoe in general got way soft too. And this was without skating in them. If you're planning on doing anything than casually wearing them around then you're gonna burn right through them. If you're looking for a good looking shoe to wear around these are it.
These fit half a size to big and I ordered half a size to large, which makes these a full size to large on me. This is fine and makes them extra comfy when lounging around in them but I can't skate in them for shit. Looking for stylish extra comfy cashual shoes, order your size, need a skate shoe? Half a size down
Sick kicks, but a few good tips with them
These shoes have some great things going for them. They look good, and the strap over the foot can be cranked down really hard, for a tight fit and custom style.

I got these in the yellow and they are much more of a mustard yellow than what they look like in the pictures. Think of Deli Mustard.

Sizing - these fit about .5 size big because they are vulks. Size down .5. I normally wear a 10, ordered a 10, and wished I had a 9.5

Otherwise, all the good things you would expect from Es