Free 2-Day shipping on orders over $50*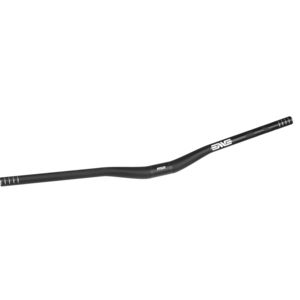 Free gift with purchase!
RSR Handlebar
Details
Hail to the king.
Few names carry as much weight in the court of off-road wheels as Chris King and ENVE, and the M60 Forty HV 29in Chris King Wheelset brings both of these royal lineages to Trail Bike Castle. The M60 Forty HV's rim is wider than the standard model's, bulking out from 23 to 26mm of internal width to better accommodate aggressive, high-volume tires. More tire volume means more traction in corners and across slippery trail furniture while also boosting a 29in wheel's natural proclivity towards rolling through obstacles rather than over them. When matched with a pair of responsive-to-the-point-of-injury Chris King hubs, these rims become trail royalty.
The M60 Forty HV model still targets the space between XC and all-mountain rims with a blend of lightweight speed and big-hit durability that covers the majority of off-road riding. It may weigh a bit more than the standard model, but it's still among the lightest wheels we'd pair with a five-inch travel 29er. Like the standard version, the HV model trades in a traditional bead hook for a redesigned, hook-less bead, which is both lighter and more impact resistant.
Tech Specs
Tire Type
tubeless, clincher
Brake Compatibility
6-bolt disc
Front Axle
15 x 100mm thru-axle
Rear Axle
12 x 142mm thru-axle
Recommended Use
mountain bike
Manufacturer Warranty
5 years