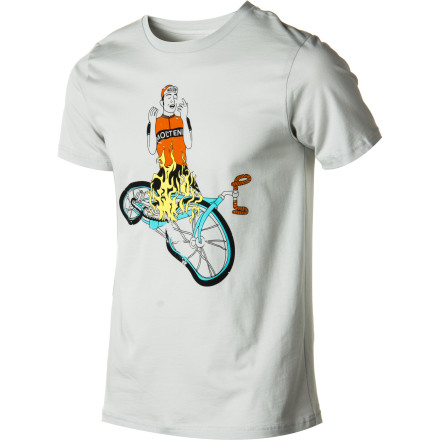 Detail Images
The Endurance Conspiracy Tour Of '74 T-Shirt commemorates Eddy Merckx's fifth Tour De France victory, where he famously set his bike on fire at the finish and whistled his own improvised version of the Belgian national anthem. We exaggerate a bit, but he did win.

Endurance Conspiracy is owned and managed by passionate endurance athletes who are in it for much more than a quick buck. EC is a company that has been built around the idea of an outdoor community. Its products are designed to be as Earth-friendly as possible in a fun-not-preachy way.
All Endurance Conspiracy T-Shirts are made with 100% organic cotton and adhere to Bluesign resource productivity, consumer safety, air emission, water emission, and occupational health and safety standards.
The Endurance Conspiracy Tour of '74 T-Shirt is available in sizes S through XXL and comes in Gloom.