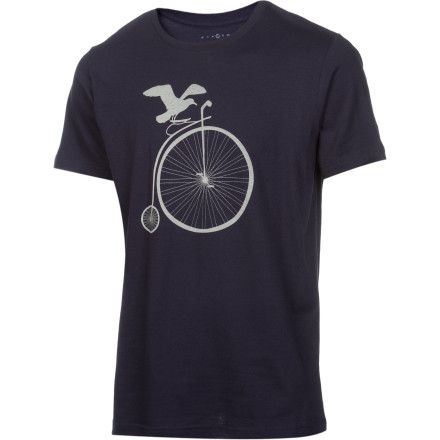 Detail Images
They say that music soothes the savage beast. That may be true, but the savage beast wouldn't even need soothing if it took one look at the tranquil, Rockwell-esque scene depicted on the Endurance Conspiracy Men's Seagull T-Shirt. You can almost hear the waves softly dancing up and down the peaceful shingle of beach that is subtly implied in the background of this pastoral print.

Endurance Conspiracy is owned and managed by passionate endurance sports enthusiasts who are in it for much more than a quick buck. EC is a company that has been built around the idea of an outdoor community. Its products are designed to be as Earth-friendly as possible in a fun-not-preachy way.
All Endurance Conspiracy T-Shirts are made with 100% organic cotton and adhere to Bluesign resource productivity, consumer safety, air emission, water emission, and occupational health and safety standards.
The Endurance Conspiracy Men's Seagull T-Shirt is available in sizes XS through XXL and comes in Beat Navy.