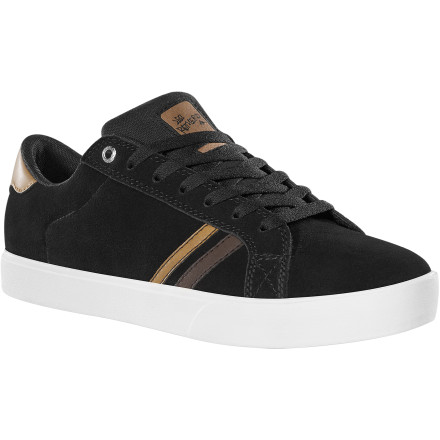 Detail Images
Just because you can grow a mustache of similar style to the great Romero's doesn't mean you can skate with similar style. But, there is hope for you yet because Emerica is presenting you a chance to walk and skate in its Men's The Leo Skate Shoe. With a full-length STI PU cushion footbed and a G3 gel pad in the heel, you'll understand a little bit as to how Leo Romero survives countless video segments and the release parties that follow.
What do you think about this product?
Have questions about this product?
The Leo's are killer. They offer the classic Campus Vulc look and shape with the smae trusted cup sole as Emerica's legendary Laced shoe. If it's good enough for Leo, it's probably good enough for you.