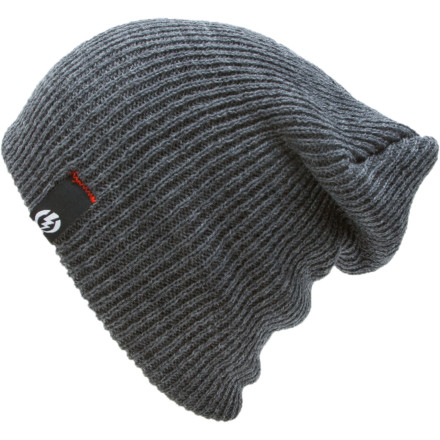 Detail Images
Toss on the Electric Saturate II Beanie, and increase the contrast between the top of your head and your face. Before you head out on the hill while wearing this warm knit beanie, be sure to check all your photo forums, blogs, and newsgroups ... don't want to miss any tutorials on how to adjust your black point through a multi-opacity-enhanced smart-layer.
Awesome Beanie, but not for long.
This beanie looks amazing, i had heaps of comments on it.
But keep in mind that the material isn't very durable and only lasted me approximately 3 months :(
this is the perfect beanie for both riding and just to wear. perfect slouchy-ness and warm! you don't even have to wear it in to get that slouchy look. I got the light blue and its true to color. I've worn it almost 10 times and I definitely don't have any holes or starts of them...
Is this a big long hat that covers your...
Is this a big long hat that covers your ears ... or is it a worthless beanie?
This is a long beanie or what we call in Canada a "head Sock"

it will cover you ears no problem, hell it could probably be pulled down past your chin
The worst beanie ever....
Just bought this beanie, had used it for 2 days. End of the 2 days there was holes in the top on both layers causing it to split.

The fit is all wrong too, it is very thin, but does keep you warm. It moved around as there was 2 layers that weren't attached. Didn't really hug the side of my head around the ears, the wind kept blowing it up.

Electric make good goggles.... that is all.