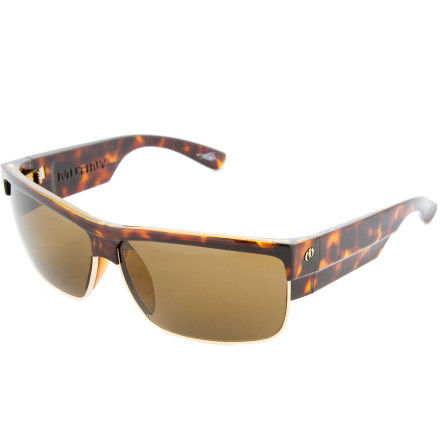 Detail Images
There are many ways to rebel, and the Electric Mutiny Sunglasses speaks to quiet, intelligent dissent. Dave 'Rasta' Rastovich designed his first signature sunglasses to embody his environmentalist leanings. Smooth lines and a metal eyewire throw out beatnik style with a modern feel to give the Mutiny Sunglasses a look that is the cutting edge of change.
nice sunglasses, the picture makes them look alittle bit more "wood grain" like than in actuality. but still love the dark look.
love these glasses, picked em up today, dark lens and kick ass on the hill.
I love these sunglasses! I might have a buggy pair it seems like, but they are holding up nicely and are super stylish. No glares or anything!
My boyfriend has these sunglasses and they're SWEET! I've taken them out a few times myself, and I can't deny that they're sick. Super steezy (obviously), and fit the face nice. Can wear them out dressed up, or out for just another lake day. Definitely recommend for lookin good!