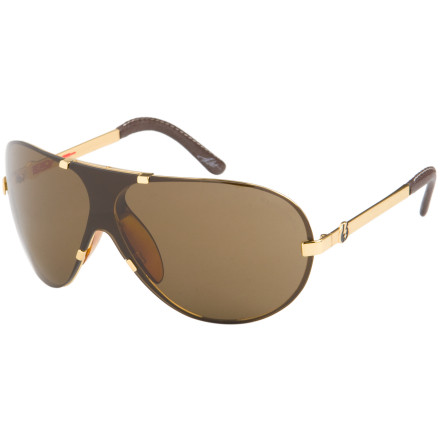 Detail Images
If you want to be the one leading the pack, you need glasses that excel in both technology and style. The Electric Lead Sunglasses use polycarbonate lenses, hand-stitched leather arm pads, and 100% UV protection to make sure that you can run things from the front.
Mine are crooked, is there anyway i can...
Mine are crooked, is there anyway i can send them in to get fixed/replaced?
Hey,

We have a life time guarantee here at Dogfunk so you can absolutely get them replaced. Contact our CS department either by chatting in or using the number located at the top of the page.
these shades will change your life. no big deal! well worth the price! i have them in 2 colors-- platinum and the murdered out black ones. the pictures don't do them any justice-- so much more killer in person. i dig these shades so much I had the buyers for my skate shop contact the electric buyers and they made a sku for them so we could sell them at our store! they are a great deal here so go out on a limb-- swoop 'em up!
... she was really thankful. But really she loves them and they look super hot on her.
These shades were made for the inner pimp inside all of us.
I just got a pair of the Leads ... and they are sick! The fit on them is great, not too tight behind the ears or on the nose. These are a cool twist on the aviators that everyone and their mom has!
Best Answer
When you put this item in the cart the next step is shipping options. There you can choose how fast you would like to receive this item.
Can others see your eyes in these?
Can others see your eyes in these?
Maybe not in the gray chrome lens.
These shades are the cats meow baby...fit perfectly and make you ready to face that bright sunny world out there.
I ordered the platinum Chrome, but got the Black Gloss. But thats no problem, because I love both.
i love them, and so does everyone else
These sunglasses R.O.C.K!! A little bigger than what I expected but still very cool. Bought the black on black. Electric rocks! Oh yeah really appreciate the case too.