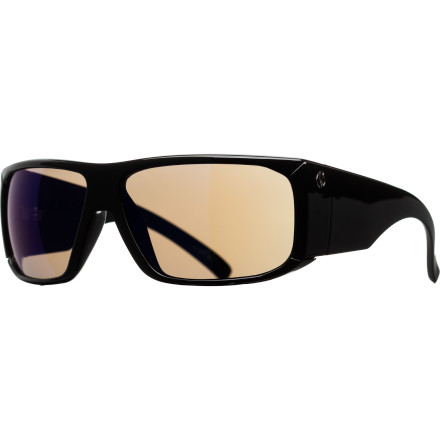 If you're ever going to make a clean getaway, you'd be wise to help conceal your identity with the Electric Jailbreak Polarized Sunglasses. The large frame size will make it harder for the guy sitting across from you on the train to recognize you, and the polarized lenses reduce glare so you can see better, making it harder for the fuzz to sneak up on you.
Polarized lens reduces glare from reflective surfaces
Nylon Grilamid frame is lightweight and durable
Eight base polycarbonate lens is durable and provides a good wrap for sports
Five barrel hinge is tough and provides a secure fit
100% UV protection shields your eyes from harmful UV rays
Unanswered Question
What do the VE Black lenses look like? Are...
What do the VE Black lenses look like? Are they really dark? I looked on Electric's website and cannot find this color of lens, so I've got no description to go by.