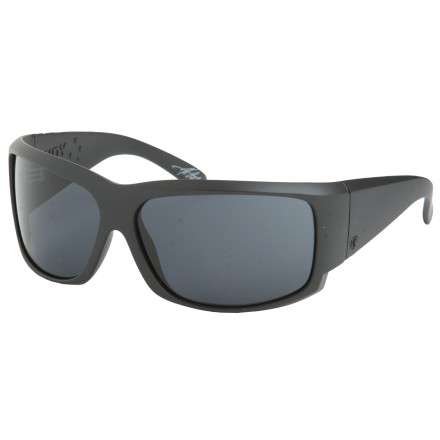 Detail Images
Slip on the Electric Hoy Sunglasses for a sunny So-Cal park session or a day on the mountain. The signature specs of Matt Hoy, these large wrap-around sunglasses enhance clarity and block out UV rays. Electric gave the Hoy a durable 8-Base Grilamid frame so it can stand up to the beating you're about to put on the rails.
The frames have been nice, I have sat on them as well as dropped them off the chairlift heading up mountain biking and they did not break. I like the size of the lenses to block the sun but they are not quite as scratch resistant as one would like.
Im a big guy I was wondering how big the...
Im a big guy I was wondering how big the glasses are. Glasses that have been know to fit are KB1, crossover, VZ clutch. are these similar in size or no?
th vz clutch fits me well.. these are to narrow
Awesome glasses! Lot of coverage on the eyes and a great design. I didn't realize the Red Cross design had one red stem and one black, but they look sick! THANKS!!
If you don't mind dropping a bill on some sunglasses you won't be disappointed with these.