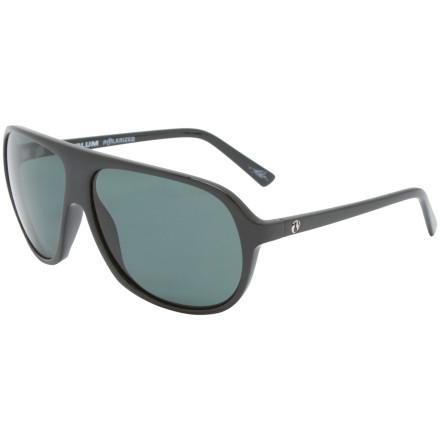 Detail Images
Don't let people call you a thug just because you dress with the style of a hitman from a 70s spy movie. The Electric Hoodlum Polarized Sunglasses give you the clarity you need to pull the trigger with confidence, knowing your target will drop like a sack o' potatoes off an Idaho bridge. Tough frames resist blows from enemy assailants, and polarized lenses block all UV rays and cut the glare off of your assault rifle.
What do you think about this product?
Have questions about this product?
comfy as a goose down pillow. protect your eyeballs from harmful rays. style points + 2.
if you lack a bridge on your nose, these aren't for you
i am of asian descent and lack a hefty nose to keep these DOPE shades on my face. it really sucks cause these shades are slamming!!

i know burton makes an "asian-fit" for limited shades. too bad electric doesn't. i ended up returning these.