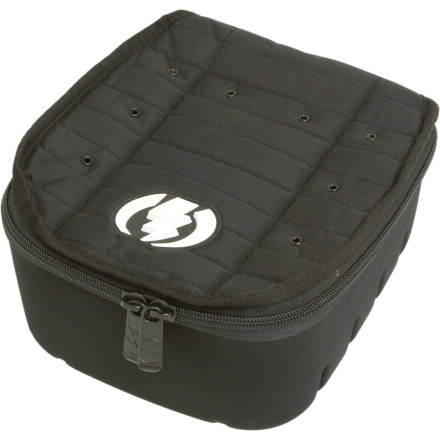 As the title may lead you to believe, the Electric Double Goggle Case carries not one, but TWO pair of goggles! Amazing, right? Thanks to a soft scratch-resistant interior and a beefy zip closure, you can protect two sets of goggles (and replacement lenses) with ease. Vent holes on both ends allow any trapped moisture to evaporate and reduce condensation.
I used this for my two pairs of IOs Smiths and its still roomey. I have space to stuff an extra pair of lens or even a goggle wipe. Super nice to have a hard case for my goggles.
I can Stuff 2 pair of EG2's in it.. Thats good enough for me!
Will thid fit two pairs of EG2's ?
Will thid fit two pairs of EG2's ?