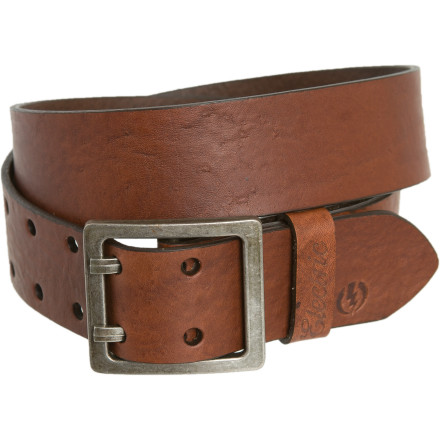 Mmmm... the Electric Calico Belt enjoys waffles, Sunday morning radio, and a nice pair of slacks. What? You don't own anything called a 'slack', much less two of them? We mean slacks as in pants, like your jea... oh, never mind.
What do you think about this product?
Have questions about this product?
Thick leather, good looking buckle, manly ;), and already curved to fall nice on the hips.