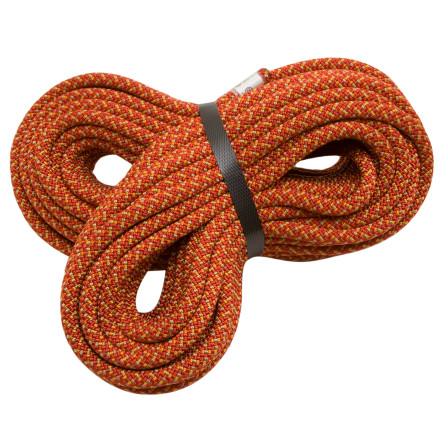 Detail Images

Community Images
did know if this rope with work with the atc-xp.... works fine.
okay, I am a beginner. I made it to base...
okay, I am a beginner. I made it to base camp on Rainier, but I want to go farther with one other person, I hear this rope will work great for the two of us to tie in together across the glacier. I only need this one rope, not two...right? Thanks
This would generally work as a glacier rope, yes. It would do pretty well but not without some training! Just being roped up doesn't do you any good if one of you falls into a crevasse and the other cannot self arrest and/or perform crevasse rescues. There are many other necessary tools to have but this is certainly a good start!
Please don't take any offense to this, but your sheer question shows that you are not experienced to climb Mount Rainier unguided. Get out there and have fun, but do so in a safe manner and in your case, with a guiding service until you have the proper skills.
Since I'm using it for glacier climbs, I wish it were a dry rope. For the price, I can't complain. We spent an inordinate amount of time getting a butterfly knot out after we yarded on it testing anchors. That's nothing against this rope, it's true for any 8mm. As expected, the BD ATC is pretty sketchy when holding a load with this floss/rope. I bought a Petzl Verso with this rope and they work great together.
Color doesn't match pictures
FYI, I ordered the 30m rope and it is the color shown for the 40m
nice rope for hikes and short repells