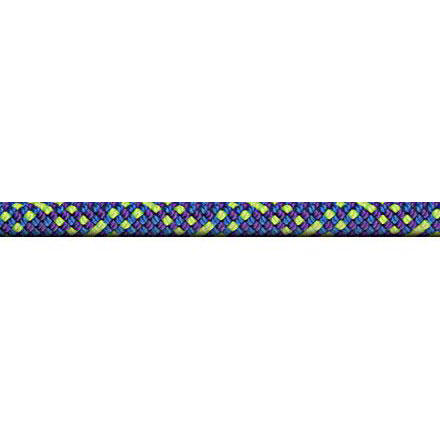 Sharp 8.5mm Double - one year later
Just adding to my previous review one year later. Since August last year I have been trad climbing with the Sharp double in the Dolomites, Yosemite & Tuolumne, and other places. The ropes show excellent abrasion resistance despite of the increasing mileage. They also caught a few low F-factor falls without issue or damage. I highly recommend the rope.
Great double rope. In July '07 I climbed with two friends multi-pitch routes in Hochkoenig, Austria. Double rope for the lead, single rope for the seconds climbing in parallel worked very well. The 8.5mm rope thickness and good rating gave us some extra assurance. The rope handled well even during rain showers. -Michal
Excellent handling qualities
I have been climbing for forty years. Early on I favoured Edeldrid ropes as the very best, then Mammut and now EdelWeiss which I think are the best of the excellent range of modern ropes available. I bought Sharp doubles because my latest single is a Sharp 10.5 and I really liked that. I also like the idea to the abrasion/cutting resistance properties (but luckily I haven't put that to the test)
The sharp is the sweetest rope I've used and compared to my 8.5x60M Bluewater. Sharp took to the test of a 5.9 route and passed the test with flying colors due to its light weight and bowline tying ease. Small problem was it looked too bright for me... heh!