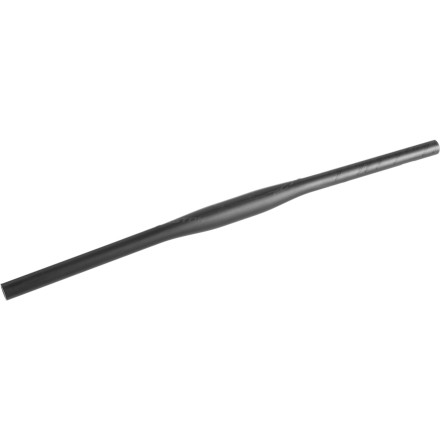 Detail Images
XC racers have long used flat bars to give them a more aggressive riding position. This position, which requires a low front end, provides more leverage for steep climbs. The Easton EC70 XC Handlebar puts the XC racer in this optimal climbing position while keeping the overall weight lower than a riser bar. Easton has also widened the EC70 to 720mm while maintaining a weight of just 125 grams.
The main benefit of the EC70 Carbon Handlebar has to do with the material. Nothing damps vibration as well as carbon, and no manufacturer is more experienced with the stuff than Easton. They've been working with carbon fiber for two decades. Here they use TaperWall shaping to pare away all extraneous material and to keep the bar as light as possible, all while reinforcing high stress joints.
The Easton EC70 Handlebar is made with Easton's EC70 Carbon and is available in Matte Carbon.
What do you think about this product?
Have questions about this product?
This product, at least my sample weighs in at 168 grams at the full length of 720mm. CC might need to recal their scale, replace the batteries or spank somebody. I like the matte finish and discrete graphics but I really wanted it to be 130-something or less. Thoroughly disappointed. :-(
Can these bars be cut down...say to...
Can these bars be cut down...say to 680mm?