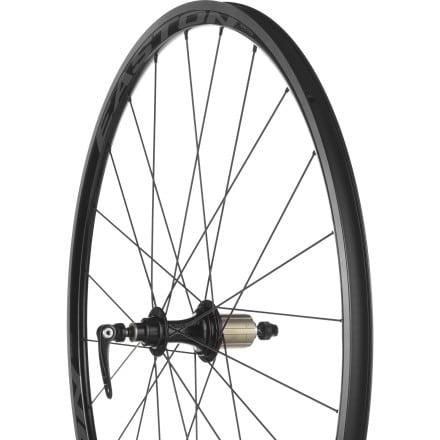 Colors
Description
Ready for 'cross, ready for training.
When the off season approaches, it's time to switch gears. This often includes swapping race-level equipment for more durable and weather resistant components like Easton's EA70 Clincher Road Wheel.
But that doesn't mean sacrifices in terms of performance. In fact, these alloy-rim equipped, 20/24 spoked, and V5 spec'd wheels will happily put in fast laps at your local 'cross series. Easton gives the EA70 a 17.5mm internal rim width to favor larger tire profiles for confidence-enhancing traction and a smooth ride.
The rims are laced to V5 hubs with traditional J-bend spokes that are easily replace and serviced. The front features 20 spokes in a radial pattern, while the rear has 24 with a cross on the driveside for better power transmission. Easton V5 hubs have long-lasting sealed cartridge bearings and the alloy cassette body is compatible with Shimano 11-, 10- or 9-speed cassettes.