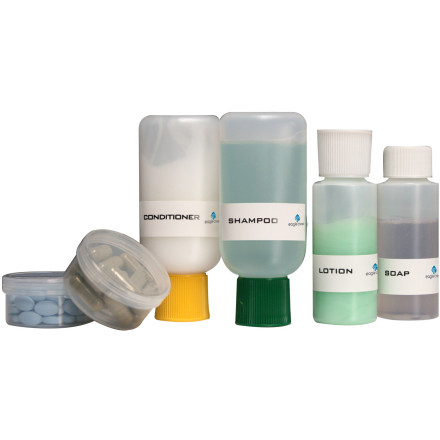 Pick up the convenient Eagle Creek Pack-It Travel Bottle Set and stop using expensive single-serving toiletries during your trips or backcountry treks. Fill up these bottles with your favorite products for traveling or fill them with cooking oils when getting gourmet off the grid.
Includes two four-ounce squeeze bottles, one two-ounce squeeze bottle, one two-ounce pour bottle, and two pill boxes
The two-ounce bottles abide by current air travel safety standards, so you can carry them on with you
Also includes labels and a reusable storage bag to keep it all together
These have done a great job at holding everything from olive oil, to soap, to shampoo and haven't leaked a bit. They are a great size to bring along for just a weekend or maybe a bit longer when you don't want to totally go native. I've had no problem washing or refilling them time and again. Good buy to supplement your travel kit.