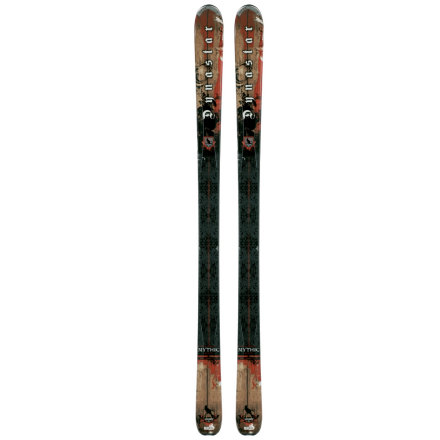 What do you think about this product?
Have questions about this product?
I'm 5'9" and 150lbs, improving advanced...
I'm 5'9" and 150lbs, improving advanced intermediate skier and am looking at these for my everyday ski. Do you recommend the 172 or 178? I am leaning towards the 178 for the length and stability, but want to make sure that the length difference isn't going to make bumps, etc too much to handle. Thanks.
Best Answer
I'm the same height as you but you've got me a bit on the lbs. Not knowing what you ski on now or where you're living, it's hard to say. If you live in the east and like trees/bumps, you may prefer the '72. If you live out west and like all mountain terrain, you might like the longer one. I would ski this in an '84, but ski at Snowbird where we have lots of wide open areas to go fast in. Go for the longer one!
I am 5-6 and 138lbs and I ride Mythic riders in the East and (mostly) in the French Alps. I have 165's. If I were to buy another pair (a possibility), I'd go for 172's, not for greater stability (the 165's have plenty of that) but for a bit greater floaqt in the really deep and heavy stuff we sometimes get in France. I believe the 172 is all you need, and that the 178 at your level will be too much ski. This is a fairly technical ski, and skis best when pushed and skied with confidence and "abandon". The 172 will be easier for you to arc a skidded turn with, and unless you're a very accomplished "no skid" carver of turns, I'd stay with the shorter ski. In fact, the 165's would not be too little ski for you at your level, even in the deep stuff.