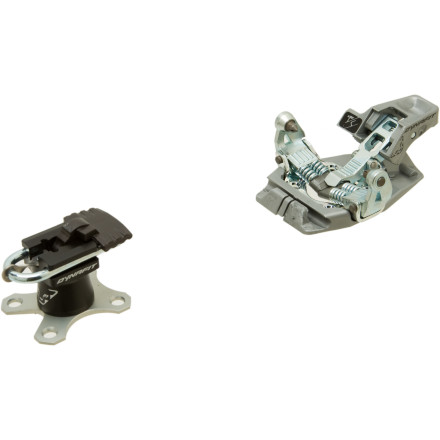 Detail Images

Community Images
Does this binding suffer from the same...
Does this binding suffer from the same problem with the race binding: no flat heel position for the TLT5, always have to be in a raised heel position? My main interest in this binding stems from snow buildup in the heel cup of the vertical st while I'm on nordic ski patrol, breaking trail. The snow builds up on the heel ledge of the binding and is kept in place by the curved heel cup. Ski patrol is a lot of flat, medium climbs, and medium downs, much like ski touring. So, what't the verdict--will I be able to have the heel flat/boot level, will snow build up be less? Thanks!
Best Answer
Yes, this is a raised heel binding. If you are looking for the ultimate lightweight touring (not racing) binding, I would go with the new TLT Speed Radical. It should solve the snow build-up problem. Enjoy!
For the weight involved, and the relaibility this has to be the "deal" in low tech bindings. Having skied a bunch now in the LT Race hard to ignore the price point and added durability of the LT Alpine. Great binding but realise the differeence of "limited relase" that these offer over a pair of the traditional TLT Speed.
is that weight correct? 600grams for a...
is that weight correct? 600grams for a pair? seems too heavy for this particular model
The dynafit site lists the weight as 197g per binding.
After buying a pair, they weighed in at 17oz or a little over 483g for the pair.