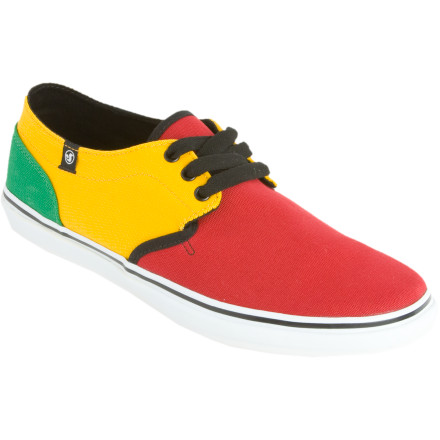 You wake up in your neighbors hard again. Whatever. You can't find your pants. Whatever. So you slip on the DVS Ragtop Skate Shoe and don't lace it up. Whatever. This classic vulcanized canvas skate shoe goes with your slow and meaningless flow thanks to its elastic tongue. You can lace it up like a regular shoe or just slip it on and drown your hangover in at least ten pancakes. Afterward, if you can move, you could head to the park and squeeze in a session with the grippy, durable rubber sole.
Is this similar to the Rico shoe?
Is this similar to the Rico shoe?
Yes and no. The Ragtop fits very close to the Rico shoe, but features some elastic on the sides of the tongue so you can wear them with our without laces. The are super comfy and are a great summer shoe. I've had the Ragtop and the Rico shoes and I love them both.