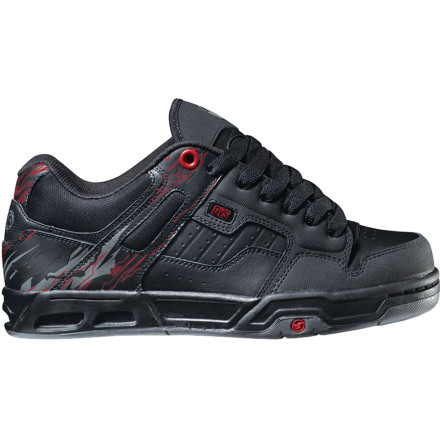 Detail Images
For pipe sessions or urban concrete missions, you'll want the padding and protection of the DVS Men's Enduro Heir Skate Shoe. The DVS team designed the Enduro Heir with a 180-degree airbag for cushioned protection, open cell mesh panels for breathability, and a leather upper with custom DVS metal badges for style. A flexible, no-slip gum rubber sole gives you total control so you can land that 540 McTwist.
Hey Kalib Steele. I checked on the inventory we have and I did see that we are clean out of the White/ Black/ Blue Nubuck size 11.0 in the DVS Enduro Heir Skate Shoe. I did see that we may be ordering more of these shoes as well, but I did not see this colorway in the order. Check back with us in a month or so to see if anything changes. Sorry for any inconvenience.
These shoes are pretty stiff right out of the box.

the lace-closure down near the toe is slightly different than other shoes--the side walls of the shoe are not stitched to the toe, which lets the upper sort of glide over the toe. it's an interesting design that i suppose is meant keep the sides from bubbling out down there like a lot of shoes do. the only problem i've had with this is that it makes it hard to get my foot into the toe cage on my bike.

also the stitching around the cup-sole is only in a few key locations (on the toe and the sides of the heel) and doesn't go the whole way around. that may become a problem with more wear.

other than those three things, it's a nice shoe.
DVS are still the best fitting shoe I can find & sizing is always consistent, and they made it to the great white north in good time.