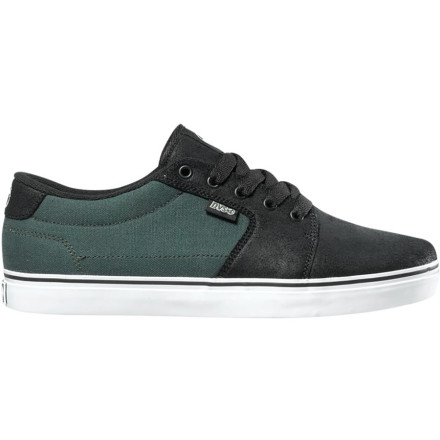 Detail Images
Send a shout-out to your father with the DVS Men's Convict Skate Shoe. He'll be psyched to know that you're keeping the family business running strong while he's standing next to the highway with his 'buddies' swinging the manual weed-wacker.
These shoes are nice, a little narrow at the toes for me but they have broke in to fit better. I love the look and the high abrasion stays fresh and cleans up easily.
Will there be any 8.5's in black/grey...
Will there be any 8.5's in black/grey high abrasion back in stock anytime soon?
Best Answer
Ive looked into our inventory and unfortunately we do not have the DVS Convict Shoe in back order - at least at this time.
I bought some DVS Rico CT shoes a month ago. They were so awesome, that I thought I'd buy another pair. However, I saw these, and figured I'd try them out. They fit great.
this shoes are nice and lite weight but order in half size down if you want them too fit nice
I used to skate the Rico CT from DVS, but I think I'm switching it up. Very clean lines and easy to skate. Just a classic looking shoe that holds up well.
I always that the DVS Milan would be my favorite shoe by the brand but I have found the replacement. By far my favorite shoe by DVS. The Convict has amazing grip and comfort without taking away the feeling of your board under your feet. They are all around great for skating.