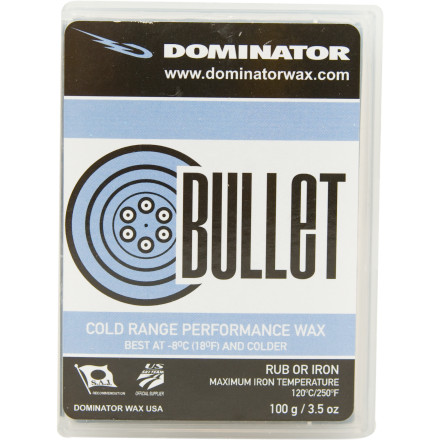 When the snow temperature is below 14 degrees fahrenheit, reach for a coffee with Irish whiskey and a package of Dominator Sport Bullet Cold Snow Wax. The Sport Bullet has the same effect on your skis that the coffee has on you.
What do you think about this product?
Have questions about this product?
This is the best wax I've found (still looking for better) at a reasonable price for cold snow. I use it as a rub-on when temps go below 10. It definitely improves glide even when temps are double-digit below zero.