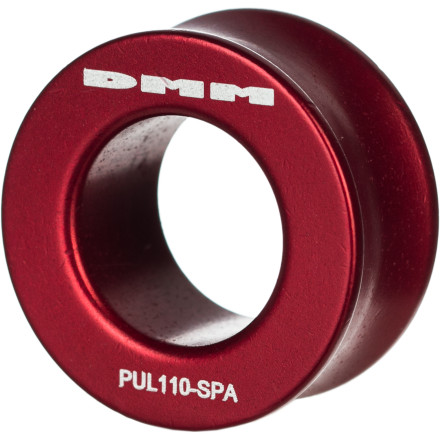 Colors
From big-wall assaults to arborist work, pair your DMM Pinto Pulley with a Spacer for improved performance. The spacer prevents the side plates from compressing when you're using cordage or webbing as an attachment point.
Compatible with DMM Pinto Pulley (pulley not included)
Hole Diameter is 15mm, width is 12mm
Unanswered Question
Dear goat, Can you get or carry the ...
Dear goat,

Can you get or carry the petzl ULTRALEGERE pulley? All I see is this. Thanks.