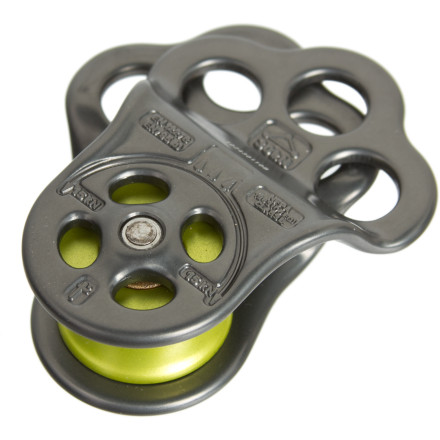 Detail Images
The DMM Hitch Climber Pulley combines a compact rigging plate with a high-efficiency pulley so as to excel in friction-hitch climbing systems. For big-wall aid climbs and other mechanical systems, the DMM Hitch Climber Pulley provides an indispensable piece of gear.
A 24kN working load for handling seriously large loads
Three attachment points let you add extra redundancy to your system
Can accommodate up to 14mm ropes
Ideal for rescue situations
Unanswered Question
just curious .. is the wheel on this pulley...
just curious .. is the wheel on this pulley metal or plastic? prefer the metal as it does not wear like plastic :)