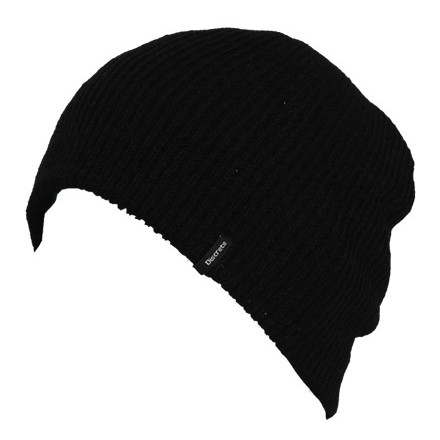 The Discrete Sigma Beanie has never been involved in any bank robbery or convenience store stickup. It hasn't adorned the head of some teenage pop star evading the police or a scandalous corporate bigwig covering up a crime. It is just pure and simple, keeping your nugget warm as you laugh with friends and the snow falls quietly around you.
What do you think about this product?
Have questions about this product?
Beanie is just so so... Quality of fabric is nothing to write home about and fit is kinda annoying (but I'm no fan of the "slouch fit" all the kids are wearing these days.) *Fortunately the amount of "slouch" is minimal, but it's still kinda lame IMO. I have no idea why the younger gen wants to wear a baggy condom on their head but unfortunately virtually every beanie that comes out nowadays is that style... Go figure.