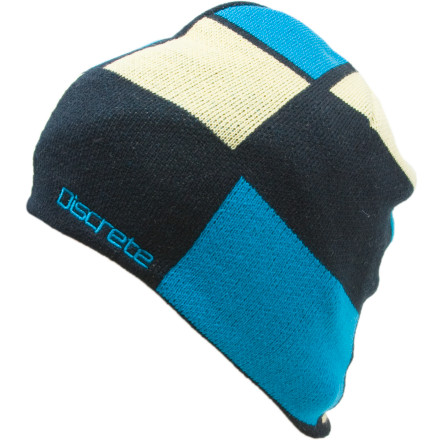 Detail Images
When you become lost in a magical, psychedelic, geometric dreamworld, the Discrete Hackintosh Beanie actually unfolds to become a map. Freedom is just an acrylic weave away.
Sick fit, super warm and comfy. Discrete continues to make the best beanies in the business.
The discrete hats are the bomb. This hat is sweet. Also love the doyonator. Warm and great fit.
Jake Cohn skiing, wearing Discrete Hats
Jake skiing in the Hackintosh Beanie.
Check out the awsome colors.
A great hat to stand out photos and video!
What a good beanie should...
I wore this hat a lot last year. It's what a good hat should be. Fits right, looks tight.