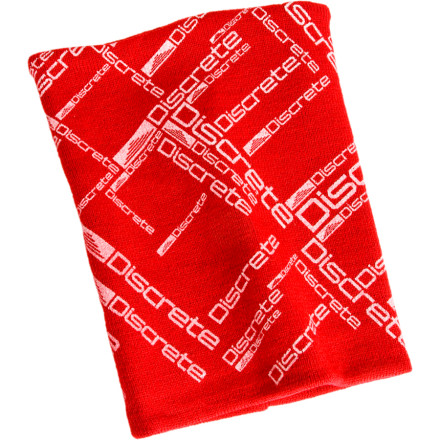 Detail Images

Community Images
This worked better than the reviews stated. If there was any decreased breath-ability, it was hard to notice. I love this thing, one edge is a bit thicker, so that it will hold along your nose and ears; so its not just friction like it says in one of the reviews, great piece to add to anyone's arsenal
This thing rocks. unstretched, it has a circumference of about 15 inches and is about 8.5 inches long, long enough that when pulled all the way up to the bridge of my nose where it should be it still just touches my shirt neck. its about a quarter inch thick, which is kinda thick but is surprisingly breathable. it is slightly uncomfortable because it crushes your nose in a little, but after all it is just using friction to hang on. having goggle on top helps keep it up too. and when u don't need it you can just push it down and it acts as a great neck warmer/ turtle neck extension. overall great bandana
Discrete Blammo is tough enough for J
Some of the young guys are wearing these every day which I don't understand because I am not gangster enough I guess, but for me the face-shots get a little cold throughout the day, so I keep this in my jacket ready to keep me worm. Smooth and soft material feels great on my face, but it is thin enough to offer protection from the cold yet still allow me to breath through it while slashing.
I had this item either on me or in my bag everyday last season. A versatile piece, it's really nice as a neck gaitor alone, but has the length to go full face mask when it's warranted. Warm, comfortable, genius.
BLAMMO = Happiness!
Gender:

Female

Familiarity:

I've put it through the wringer
The Blammo is a must for COLD days. It makes them much more tolerable. I found that it took about 1 run to adjust my breathing, but after that, I was good to go. I always have a BLAMMO ready, whether for sun protection or shielding my face from the elements, it gets the job done.
Hey im just curious how breathable this...
Hey im just curious how breathable this bandana is? And how thick is it??
Best Answer
Tavis-

This is a thick neck gator/bandana. I used it a bunch this past season, but only on cold, cold days. As for its breathability, on a scale of 1 to 10 (10 being very breathable) it comes in at a 3 or 4.

Otherwise, it found its way up onto my head to double as a hat too!

Pick one up and get yer DISCRETE on!
the material is about a quarter-inch thick but gets stretched a little flatter when over your face. i'd put it more of a 5 or 6 on breathability tho
Get MEGA styled out, and NEVER have to worry about a cold face. As team rider Cody Barnhill so finely displays right here: