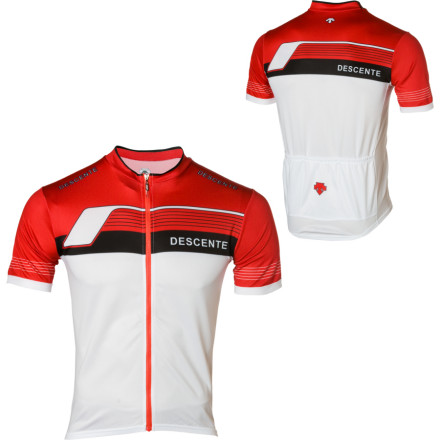 Detail Images
Ordered a size L and doesn't fit 6'4 or 6'6 rider. I'm 6'4 and wear size L in every other jersey, but this one barely fit on me and looked hilarious on a 6'6 rider (not in a good way). Otherwise jersey looked nice, not flashy at all, which is good. Avoid this jersey if you are over 6'3.
I got this late Fall, so I haven't had many opportunities to use it yet. But for me it seems to fit pretty well. It's a little tight around the armpits but it's not too bad. I've used it a little as a base layer and it's been comfortable enough. Looking forward to trying it out in the Spring when it warms back up. One thing I also liked about it was that it has an UPF rating. Last summer the sun was a bit hard on my skin. So I'm wanting to do something about that for next year. I liked it enough to go ahead and buy a second one while it's on sale.
Write your question here...The link to the...
Write your question here...The link to the sizing chart is not active. What are the dimensions for the L and the XL?
The link should be working fine now.