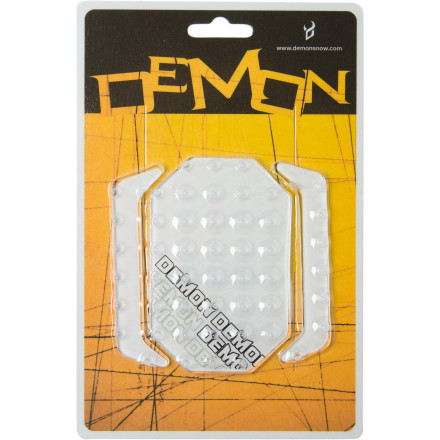 Make your local liftie's life easier with the Demon Snow Machine Stomp Pad. They're tired of picking your sorry ass up after embarrassing spills getting off the lift.
What do you think about this product?
Have questions about this product?
Don't buy this. It blows. I've never had an issue with a stomp before in my life. I applied it to a clean dry surfaced and it sat for 3 days before it going on a mountain. The little side bracket things were just a joke. Fell off the second snow got on my board, which really wasn't that big of a deal I guess. The thing that makes this stomp pad suck so much is the fact that it's small. The spikes barely do a damn thing and it's hard to try and keep in clean. I hate this thing can't wait to get a new one.