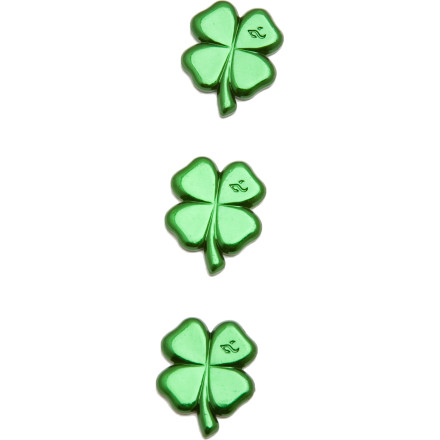 Heres to you and heres to me and the best friends we will ever be
Honestly, I got these more for fashion over function. Why not fly your Irish banner while you ride? As far as function, they are raised a good half inch but are rounded and polished. If all you are looking for is nominal traction then get these. If you need something to really plant your foot then get something a little more studded.

I am not disappointed at all because I got what I wanted.
I'm Irish so I thought what the hell. As a stop pad they are okay, but my first day riding with them I got complements for them.
I like these a lot and need a little luck from time to time. Easy to put on and haven't lost any yet...
How big are these? Anyone got a picture...
How big are these? Anyone got a picture of them next to something or on a board?
They are about 1 square inch. Maybe a little smaller than a quarter.
I just got these and I think it's about the size of a quarter.