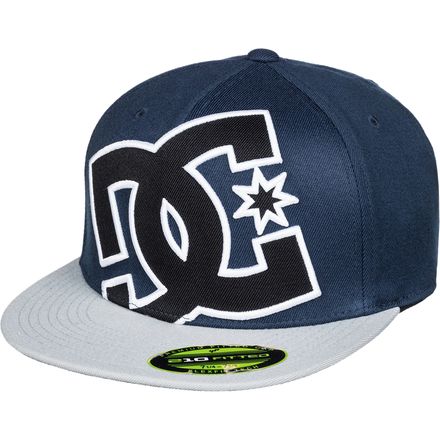 Colors

Detail Images
Description
News flash: this is the second time ya heard.
No one wearing the DC Ya Heard II hat gets up at the crack of dawn. You're more of a noon or noon-thirty type of person. Being you means late nights and later mornings, so make sure to get your beauty rest. Soon enough, your friends will holler on the two-way, you'll have to pull on this hat and some clothes, and then you'll make yourself a delicious PB&J for lunch-fest. Everyone knows to insulate the jelly with peanut butter on both slices of bread, too—ya heard?!

hello this hat im writting abt is it...
hello this hat im writting abt is it flexfit
Yes, it is 210 Flexfit which comes in S/M or L/XL
hello, you have 59fifty size 7 1/2 thanks