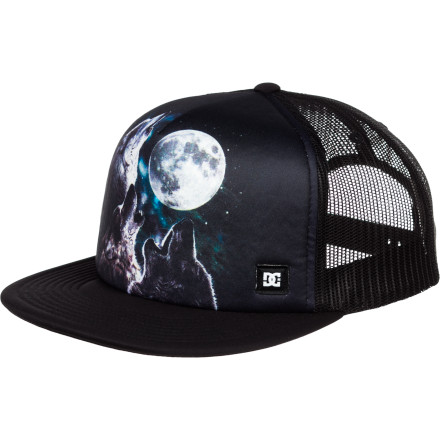 What do you think about this product?
Have questions about this product?
This hat is the bees knees.
My initial reaction to this hat was amazing but as time went on I started to see some problems. First I enjoy being alone occasionally but with this hat I had ten to fifteen women following me everywhere. Second it?s not that it's irremovable it?s just that I can't take it off because I immediately feel a part of my soul missing. Also it sucks because I don't get to see it. I thought i would solve this by buying my friends some so I can see them. I got them and they were too awesome for my friends so now I wear five hats. I now think I am a polygamist because I have a hard time saying no to women and I have had at least seven women propose to me.
Imagine the possibilities!
Possession of this hat instantaneously makes one more desirable to every living creature on earth. If worn with the three wolf moon shirt one gains the ability to bend space and time. The combined powers were initially deemed too powerful for mankind but DC did it anyway. now they are being sued by god but guess who will win. the dude with the combination three wolf moon atire... thats who.